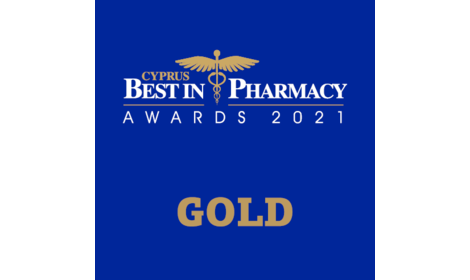 Cyprus market embraces Uni-pharma & InterMed - Two awards at Cyprus Best in Pharmacy 2021.
The Cypriot market also rewards the products of the leading pharmaceutical company InterMed.
In particular, the sunscreens LUXURIOYS SUN CARE INVISIBLE SPRAYS, signed by InterMed, and InterTech technology, were awarded a Silver Award, in the context of the CYPRUS BEST IN PHARMACY 2021 event at the Artos Foundation in Nicosia, on June 29, 2021.
At the same event, the industries Uni-pharma and InterMed, were distinguished with a GOLD Award, in the category, TOP RESPONSIBLE BUSINESS! The Cyprus Best in Pharmacy Awards 2021 presented the most successful pharmacy products, distinguished for their innovation, successful marketing and the most commendable offer to society and the environment. With more than half a century of life, the Tsetis Pharmaceutical Group of Companies (OFET), is a stable reference point, not only for the pharmaceutical market, but also a reference point for society.