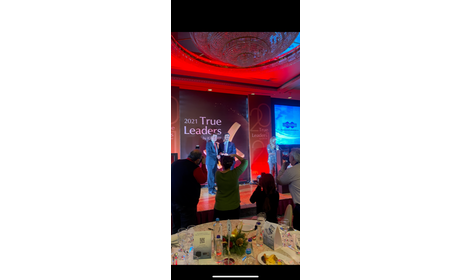 DIAMONDS & ICAP True Leaders 2022: Two significant Awards
UNI-PHARMA SA won two important Awards, just before the end of the year, which rank it very high in the competitive business field.
These significant awards, are the DIAMONDS OF THE GREEK ECONOMY & ICAP – TRUE LEADERS 2022 awards. UNI-PHARMA SA, an industry of the Tsetis Pharmaceutical Group of companies, was distinguished for its dynamic financial results.
In particular, regarding ICAP – TRUE LEADERS, we should note that ICAP CRIF, the only company recognized as a Credit Rating Agency by the Capital Market Commission and the corresponding European competent authority (European Securities and Markets Authority), has been awarding since 2011 the Companies and Clubs that meet, based on published results, the following criteria:
• Included in the 500 most profitable Companies or in the 200 most profitable Groups
• Are among the 500 Companies or 150 Groups with the largest number of staff and have increased their staff
• They are at the top of their Industry based on Turnover
• They have a high ICAP CRIF Score.
UNI-PHARMA SA meets all the above criteria and despite the forecasts for a difficult 2023, due to inflationary pressures, the energy crisis and the ongoing war in Ukraine, it is optimistic for even more positive results.