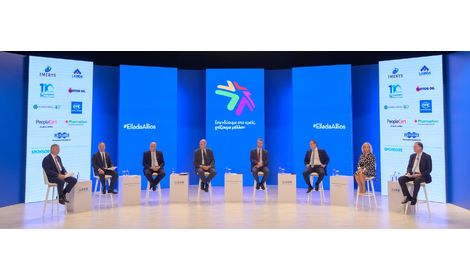 Mrs Ioulia Tsetis, at the General Assembly of SEV 2021, speaking for Diversity, Inclusion & Equality
With the emblematic slogan - "We invest in us, we build the future" # ElladaAllios-this year's General Assembly of the Association of Greek Industrialists (SEV), "embraced" the world of work with different characteristics and placed at the top of the Public Dialogue and equality, creating a new Working Group.
This year, the Association of Industries and Businesses (SEV) will systematically focus on highlighting these three elements, given that they are fundamental to business development.
The above was mentioned by Mrs. Ioulia Tsetis, MSc pharmacist, CEO of Tsetis Pharmaceutical Group of Companies (OFET), member of the Board of SEV & President of Global Gompact Network Hellas, in her speech at the General Assembly of the Association.