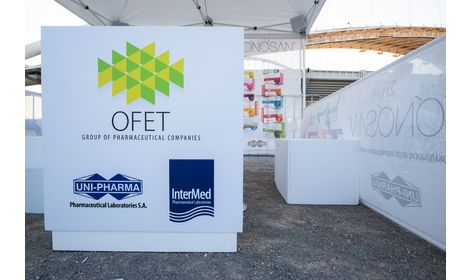 Uni-pharma & InterMed, supported the 5th Charity Race No Finish Line!
The largest charity race in the world, the 5th NO FINISH LINE, which strengthens the Union "TOGETHER FOR THE CHILD"- MAZI GIA TO PAIDI, was supported by the pharmaceutical companies Uni-pharma & InterMed.
The team of employes of Uni-pharma & InterMed, ran and walked in OAKA (the Olympic athletic stadium at Marousi Athens) - from Wednesday, September 29 to Sunday, October 3, 2021 - recording kilometers which were translated into money, which in turn were directed to children in great need of support and care. The pharmaceutical companies Uni-pharma & InterMed, with great joy and responsibility once again supported the NFL fight, sending the message of solidarity and social responsibility.
The participants and the support teams managed to reach 31,548.8 kilometers! All together for the Union "Together for the Child"!
The Tsetis Pharmaceutical Group of Companies (OFET) is proud of its continuous and tireless actions aimed at supporting vulnerable groups in society, science, the new generation and the Environment.