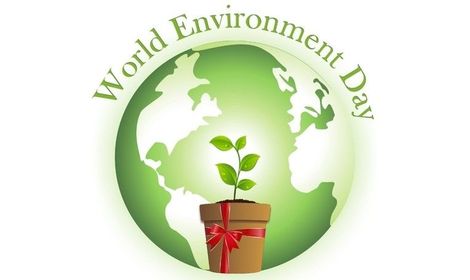 World Environment Day: Reimagine, Recreate, Restore
The restoration of ecosystems is the beginning of the important mission of the United Nations for the next decade.
Only with healthy ecosystems can we improve people's living standards, compensate for climate change and stop the collapse of biodiversity.
On the occasion of World Environment Day - it is celebrated every year on June 5 - it is important to listen for a while, how much we have hurt the environment and the ecosystem and finally, how much we systematically destroy biodiversity. This year, World Environment Day focuses on the issue of ecosystem restoration with the triptych "Reimagine. Recreate. Restore. ", Launching the United Nations action," UN Decade on Ecosystem Restoration "for the period 2021-2030, which aims at cooperation of all parties to prevent and stop the destruction of the environment, as well as the revival of ecosystems in the next ten years are crucial.
The Tsetis Pharmceutical Group of Companies gives great importance to the protection of the environment, with a series of actions of strategic importance.
Indicative responsible actions, include the big action SAVE THE SEA for cleaning the seas from plastics.
At OFET Group, with the integration of green practices, we take care of the safe management of expired or damaged pharmaceutical preparations and the recycling of packaging materials, in the context of sustainable development.
In particular, we implement the pioneering and innovative environmental program "sorting at source" to achieve the goal of 100% recycling of solid non-hazardous waste by species with color separation of special recycling bins and "zero waste" technology. Our new environmental goals for the five years 2021-2025 are the development of products with packages of improved sustainability performance.
We aim at the proper management of water resources, the use of sustainable raw materials and the development of products with packages of improved viability, with the possibility of recycling, use of alternative materials, saving volume or weight of packaging materials, etc.
OFET Group has advanced its Strategic Social Responsibility on environmental issues: Extending environmentally friendly solutions to the design of pharmaceutical products. The adoption by the Group of the use of new reusable antiseptic packaging - is the most recent achievement of the Group in the fight for a greener and cleaner planet.